Did you know, as a Milltown patron, you can get first choice on titles we carry at our location? It's called "local priority." That means if we carry a title, and you place it on hold, you'll get it before a patron from another library! (There may still be a hold list of patrons just from our library, so make sure you reserve your items early!)
Get those library cards out and get ready to place those holds because we just got twelve new books this week!
For the kids:
Attack of the 50-Foot Fly Guy by Tedd Arnold.
I Survived the Great Molasses Flood by Lauren Tarshis.
Boy-Crazy Stacy by Ann M. Martin
For the Adults:
Assassin's Revenge by Ward Larsen
Better Man by Louise Penny
Kill Zone by Kevin J. Anderson
Killer Instinct by James Patterson and Howard Roughan
The Testaments by Margaret Atwood.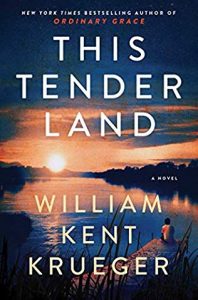 This Tender Land by William Kent Krueger
The Titanic Secret by Clive Cussler
Where the Light Enters by Sara Donati
Submitted by J. Bergman